Visit
Visit
Admission to CAM is free. Open 12pm-4pm, Thursday-Sunday.
Getting here by foot
A short one-minute walk from the Castlemaine Post Office on Barker Street, or 5-minute walk up Kennedy Street from the train station.
Getting here by train
Vline Bendigo trains stop at Castlemaine, check the timetable.
Parking
All day and two-hour parking is available on Lyttleton Street.
Access at the side of the building
Wheelchair access and delivery entrance is via the driveway on right-hand side of the building. Press the security intercom to alert staff. (Currently, there is no universal access to the museum).
Service animals are welcome.
We welcome tour groups, please get in touch.
Exhibitions
With five gallery spaces and a dedicated museum, CAM presents a vibrant calendar of changing exhibitions. CAM brings art and objects from the past and present into multi-layered conversations and showcases gems from the permanent collection alongside contemporary voices, both local and from afar.
Explore current exhibitions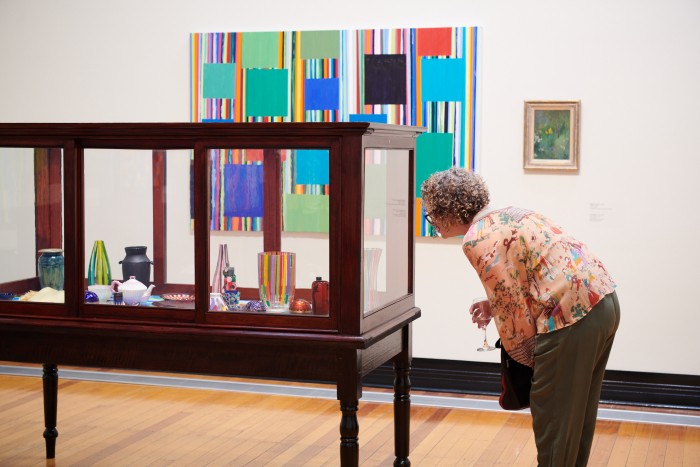 Installation shot, Melinda Harper in Conversation with the Collection, Castlemaine Art Museum, 2021. Image: Fred Kroh.
Museum
The Museum provides a fascinating and comprehensive look at the history of the region, including the Dja Dja Wurrung people, the Gold Rush and beyond. It displays and stores significant photographs, costumes, decorative arts and artefacts. There is a treasure-trove of objects and delights for adults and children alike.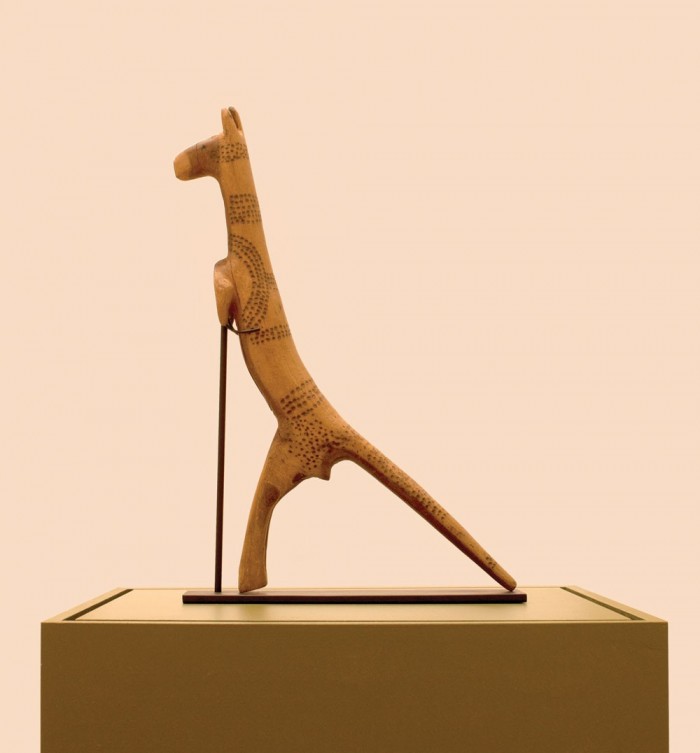 Unknown maker (possibly from central Australia), Kangaroo or Wallaby, c1931. Acquired by Mr Albert Miles, Castlemaine in 1931. Image: Janina Green
Contact
Phone: (03) 5472 2292
Email: info@castlemaineartmuseum.org.au
We welcome feedback on your visit to the CAM and your experience of the website and online collection.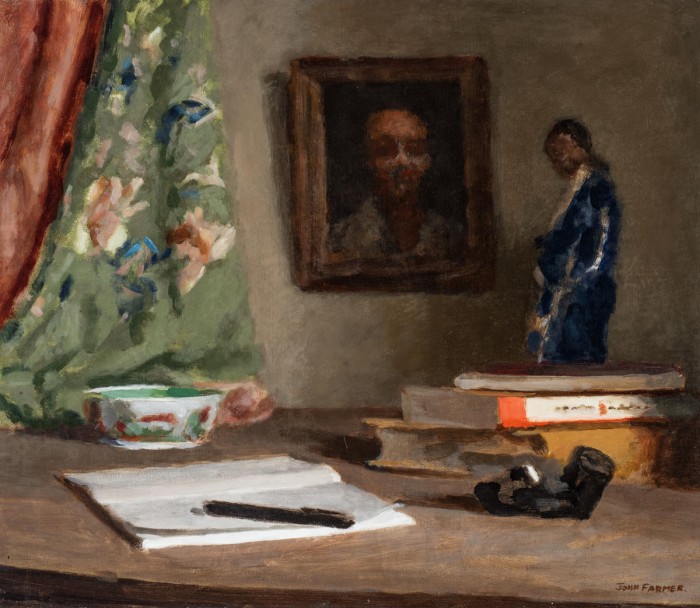 John Farmer, Chinese Figure and Books, oil on canvas. Gift of the artist, 1988. Image: Ian Hill.